Welcome to Bay City OrthoCare
Our goal at Bay City OrthoCare is to meet all your orthopedic, prosthetic and bracing needs while providing you with the best service possible. Antibiotics otc
Our experienced and accredited staff has more than 50 years of combined experience and offers comprehensive care to each and every client.
Our team understands each patient has unique physical, practical and emotional needs. That's why we spend time with every individual client on fit and function. Before you leave our office, you will know the capabilities of your new brace, orthotic or prosthetic. Depression pills
"Our job is to help our patients find an orthotic or prosthetic that moves them closer to meeting their physical goals."
— Joe Gordon
Top Quality Products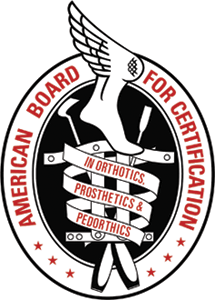 We fabricate many custom products on-site, which truly allows us to tailor each piece to a client's individual needs. Our on-site labs allow us to make timely adjustments when necessary.
We also offer more than 100 types of off-the-shelf products on-site, which means you can come directly to our building from your doctor's office, with prescription in hand, for immediate care by one of our ABC Certified, Licensed Fitters. Our stock includes back braces, air boots and cranial helmets. If you require a custom product,  our friendly staff will make an appointment for you with one of our ABC Certified, Licensed Practitioners.